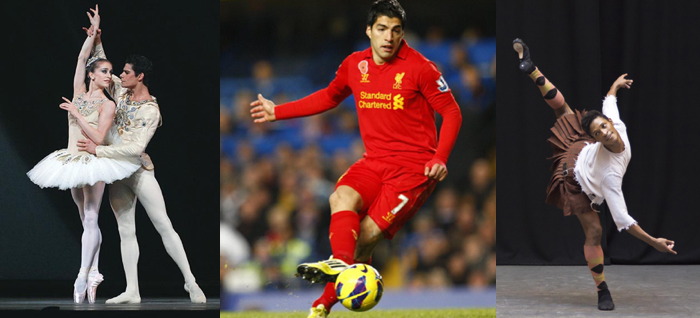 Britain's most popular Latin personalities, musicians, dancers, chefs, and sports people have been announced by The Latin-UK Awards (LUKAS), after two months public voting and the verdicts of expert judges.  
In music, Cali born Dorance Lorza, topped his recent success at the famous Feria de Cali by winning the Tropical Act of the Year, whilst Patrick Forge's DA LATA made a comeback after their hiatus, by scooping Brazilian Act of the Year. Internationally renowned Bolivian classical pianist and child prodigy Ana Maria Vera took the Classical Act of the Year, and popular fusion band WARA, the new sound of Latin London, won Alternative Act of the Year. 
It was a particularly strong year for Spaniards with recently arrived  trouvadour Javier Moreno earning hearts of voters and judges a like as Vocalist of the Year. The celebrated Flamenco guitarist Paco Peña will receive a LUKAS Fellowship for his lifetime of contribution to British music at the gala ceremony on 30th April at KOKO. 
Spanish Celebrity chef Omar Allibhoy continues as finalist in the Personality of the Year Award, the only award yet to be announced at the gala ceremony together with Royal Ballet dancers Fernando Montaño (Colombia), Thiago Soares (Brazil) and Marianela Nuñez (Argentina) also contending. 
In Sport Liverpool FC's Luis Suárez has won the Latin Sports Personality of the Year. The 27-year old striker from Uruguay, who developed his skills on the streets of Montevideo, is currently the Premier League's top scorer.  
Osvaldo Ardiles, who pioneered Latin American football in the UK when he transferred from Argentina to Spurs in 1978 said: "Suarez for me is THE player of the season and my favourite Latin American player in the UK." The Spurs legends will pick up a Lifetime Achievement Award for his contribution to British Sport at the LUKAS ceremony. Ossie played with the Argentinian 1978 World Cup winning team before  becoming a hero for the North London club, helping it achieve FA CUP victory. Ossie said: "I was delighted when I was told I would receive this prestigious award."
Ex-model and human rights activist Bianca Jagger will also receive a LIfetime Achievement Award for her contribution to human rights.     
In Dance Cali style salsa won the public and judges' vote, following a global trend, with Sami Roxy storming through to become Salsa Performers of the Year. Kim & David win best Tango Performers of the Year, with Rachel Greenberg as runner up. The flamboyant samba show Tropicalia won Brazilian Dance Performers of the Year, with London School of Samba winning Brazilian Dance School of the Year. The winning acts will perform at teh gala ceremony in a Latin dance spectacular choreographed by Strictly's Richard Marcel.
 "Every year the quality of the LUKAS dance winners just gets better and better." said Richard Marcel. "All these were deserved wins from the UK's most talented and hard-working Latin artists...UK Latin Gold...and I'm looking forward to working with them to put on a great show at the gala ceremony." 
The Latin-UK Awards (better known as The LUKAS) is the annual awards ceremony that celebrates the contribution of Latin American, Spanish and Portuguese culture to the UK.
Tens of thousands of Latino residents and other Latin culture fans vote in seven award categories marking contributions to music, sport, dance, food, the arts, business and community. 1200 individuals and organisations were nominated this year for one of 56 LUKAS awards.   
Hosted again by Spain's most popular TV presenter Boris Izaguirre and Yanet Fuentes, star of Cuban Fury, The LUKAS is Britain's only spectacular showing off the best of Britain's diverse Latin cultures - from Flamenco, and KIzomba to Salsa, Samba and Tango - under one roof.      
Line up for the gala ceremony so far includes:
Salsa Superstar Yan Collazo (winner of Concert by International Artist of the Year) performing with Dorance Lorza (Tropical Act of the Year)
Paco Peña (LUKAS Fellowship) & special guest
Rafael Amargo (Spain's no.1 flamenco celebrity)
Dance shows by Tropicalia, Cali Swing, Dancemyway  
Richard Marcel's (Strictly) Latin Dance Extravaganza, with the UK's best salsa, samba, tango and kizomba dancers     
MORE ACTS TO BE CONFIRMED...
LUKAS founder and director Amaranta Wright says: "The LUKAS is an amazing event. Established international Latin stars share the stage with new musical sensations making their careers in the UK."
 
"En los Estados Unidos han reconocido la calidad y la popularidad de la música latina y española desde hace años. Con tantos latinos en Europa y la popularidad de esta cultura aquí , es natural que tengamos nuestros propios premios en este lado del Atlántico " dijo David Bisbal, el artista pop más exitoso en España de la última década.
 
LISTINGS:
Wednesday 30th April
KOKO, 1a Camden High St, London NW1 7JE 
Doors open: 6.30pm  
Tickets £10, £50 VIP www.thelukas.co.uk/tickets 
Hotline: 07868 715 249 or 07725 368 361 
Notes for editors:   
Last year we were joined by Carlos Acosta, Tamara Rojo, Vivienne Westwood, David Gilmour (Pink Floyd) and Phil Manzanera.  
"The Gala night had an incredible 'ambiente', the atmosphere felt different to most awards ceremonies and captured the latino groove and of course having my great friend David Gilmour there to present the award to me made it extra special," said Phil Manzanera.
"I was absolutely delighted with the evening," said Vivienne Westwood. "Thank you for looking after us so well. What a great nigh!" said PInk Floyd's David Gilmour.